An experienced freelance designer, with extensive client management experience, delivering a creative, efficient and reliable service on time and within budget. All aspects of Print design (expert in magazine/brochure design) as well as Website/banner design and Art Direction. Available at short notice and able to produce quick turnarounds.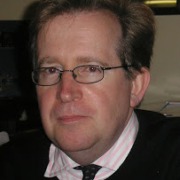 I have worked with Simon for over 10 years and his design skills have made all our academic and official publications a much better read for our diverse and high level audiences. He always works ceaselessly to bring together our complex publications to tight and exacting timescales. Above all, Simon is a pleasure to work with and positive about any obstacles we might encounter along the way.  I would recommend him to anyone in need of a first class designer
What I do
I have been designing for almost twenty years and have vast experience, enablling to meet all your design needs quickly and economically. Click a relevant link for more information about some of my work and if interested email me or use the form page to send a initial query/question!
Click here to contact me or here for more detail on the services offered
** SPECIAL **
Small business websites from £500,
email me here for more information
Recent work
Magazine and supporting website for Cancer Control, Magazine, Show guide magazine and Preview digital magazine for the Arabian Travel Market), Magazine and suporting website for Health G20: A briefing on health issues for G20 leaders, Design origination for Qatar Airlines of an inflight entertainment guide, Oryx, a complete branding of a company's logo, conference material and website design/implementation, a journal for Novo Nordisk on diabetes care, Industrial trade show magazine for Hannover Messe and a website for a local health and beauty business.
Direction, Website management, identity and promotion
Many clients nowadays are faced with more questions than they can attend to when undertaking a project, be it a new website, a re-brand/re-fresh, amendment etc and often some clear advice and direction is all that is needed to reach a  result. Simple direction of website structure can save time and cost.
I have found that working as an intermediary between client and provider can result in a satisfactory outcome or at lest one that the client attains the desired result.